Hello, it's Ryan from TM!
As always, I'll kick off this note with some highlights from the July 2022 updates.  Then login and get the goods...or scroll down farther for some news and a new "quick tip" feature I am starting this month.

News/Notes
Utilities: Throughout the year we send out updated TOH Themes (Top of Hour / Legal Jingles) and other Specialty/Utility Beds and Themes. This month our CHR/HAC stations got a brand new Morning Show Theme including a Stager Bed with 2-Punch.
Nextros:  Just in case you were busy and missed the recent Nextros update, here are the latest artists we produced for custom intros, available now.
CHR/Hot AC:  Doja Cat, Lizzo and The Kid Laroi
Hot Country/Country:  Luke Combs, Mitchell Tenpenny and Old Dominion
AC/Soft AC:  For King and Country, Imagine Dragons and Shawn Mendes

Client Quick Tip
Jingle Instrumentals
When you hover over a Jingle and hit the "+# versions" button it will expand and show you all versions related to that jingle.
The instrumentals of every version are found at the bottom.
These can be useful for producing things quickly (like promos and sweepers), that meld perfectly with the rest of your station's sonic branding, but you do not want to contain a sing.
Thanks again for all your support and feedback.
Please keep it coming. As I've said before, we'll keep doing our thing so you can do your thing efficiently, effectively and successfully.
-Ryan Drean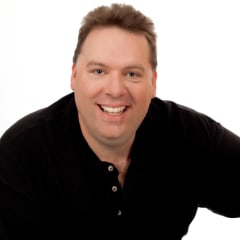 An easy to use site with search features and the ability to keep everything in the cloud, makes the life of our prod people much easier.
VP Programming Hall Communications